Shopping Cart
Your Cart is Empty
Thank you for your business!
You should be receiving an order confirmation from Paypal shortly.
Exit Shopping Cart
Heather Brigley - Intuitive Healer
Specializing in Women and Children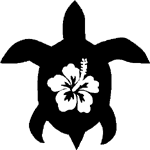 Embrace Your Divinity

Walk Your Life Purpose

Find the Healer Within
Check out our channel on YouTube:
***Daily cards readings on Instagram and Facebook***

Username: Willow Silverwolf
All Healing is Spiritual Healing. All imbalances in the physical, mental and emotional bodies have their origin in the spiritual body. Therefore to truly heal on all levels the spiritual body must be addressed.
We address the spiritual body through; making changes to our lifestyles, expanding our consciousness, aligning with the original blueprint of our divine selves. Through connecting with our divine essence we connect with our true purpose.
We are able to affect the spiritual body through; some individual hands on healing (energy work and body work), yoga and meditation, attunement work and spiritual training.
Heather's primary focus is helping people to heal and clear on all levels, activating and empowering them to awaken to their divine potential.
Heather has been giving Clairvoyant Readings for the past fifteen years and has been facilitating energy healing for the past twenty years.
Heather is a certified Hawaiian Lomi Lomi Practitioner.
She is certified in Reflexology and has received training as a
Usui Reiki Master

Karuna Ki Reiki Master and

Lightarian™ Reiki Master

Seraphim Blueprint Practitioner.
Heather has channeled the Seraphim Healing™ through Dimensional Integration system, which includes; Goddess Connections™, Angelic Harmonics™ - Sound Healing, Angelic Alchemy - Angelic Healing with the ArchAngels™ , Karmic Healing with the Thrones and is currently working on other channeled projects.
Heather teaches the following one on one in person, as well as in a workshop setting;
Usui and Karuna Ki Reiki Levels I, II and Master Level

Lightarian Reiki, AngelLinks, Purification Rings and Rays

Angelic Reiki Shamanism Levels I, II and Master Level

Reiki Kids

Raindrop Therapy

Energy Hygiene

Psychic Protection

The Medicine Wheel

Sacred Space

Divination

Hawaiian Healing Lomilomi

Angelic Healing

Crystal Healing

Sound Healing

Karmic Release

And other Spiritual Development Workshops.
Hawaiian Lomilomi Body work

1 ½ hour session with hot stones/crystals

Raindrop Therapy – 1 hour
(Aromatherapy/Hot Stones)

***NEW***

Past Life Bodywork – Acupressure massage
ENERGY WORK - 1 hour session

• Reiki – Usui, Karuna (Sound Healing), Lightarian, Angelic, Faerie

• Angelic Reiki Shamanism (Extraction/Soul Retrieval/Past Life work/Karmic Release)

• Crystal Therapy – Laying on of Stones

• Crystal Consciousness Energy Healing

• Angelic Harmonics – Sound and Color Therapy (Tuning Forks)

• Reconnective Healing
| | |
| --- | --- |
| The Seraphim Alignment - 3 sessions required | |
READINGS

• Mediumship/Life Purpose/Past Life/Channeling/Clairvoyant

• RealmReading/Soul Origin Channeling
| | |
| --- | --- |
| Vedic Astrology Natal/Birth Chart - | |
| | |
| | |
| | |
| | |
For more detailed information please see the website

ATTUNEMENT WORK

The Goddess Connections

Lightarian Programs: Reiki, Rays, AngelLinks, Purification Rings, Clearings

Munay Ki Rites

The Seraphim Gaia Link for Planetary Healing

The Seraphim Healing Foundation
For more information or to book a healing session with Heather please see contact information below;
What people are saying.......
It was such a pleasure meeting you yesterday! .......... I wanted to tell you what happened to me after my visit with you. My mom was waiting for me outside and the first thing out her mouth was: "You face is all lit up again!" - that is exactly how I felt. Then, I met with my husband ... His response completely blew me away: "You look alive - he said - more alive than I have seen you in years!". Then, my craniosacral massage therapist said to me that I feel like I am more in my body today!!!!
I was speechless! I knew that I felt amazing after seeing you, however having other people noticing the change in me was earth shaking and ground breaking for me. So, thank you again for your powers, big heart and amazing spirit. You have found a new fan in me!
I would recommend Heather to anyone who is looking for answers and guidance from a higher power. Her sessions and teachings are priceless
Laura M.
I have experienced my first session with Heather and have been totally rid of all pain and emotional trauma from a horrific car accident last Dec. I had serious head trauma and whip lash. Using energy work she realigned my neck and spine and removed all cell memory of the fear I have had driving since the accident. With the past 8 months of physio and chiropractic work I was still experiencing daily pains until I went to Heather. $100 dollars isn't a lot to rid yourself of everything that goes along with life's traumas for good. Well worth it.
My amazing session with Heather was not only of a physical nature, but also a spiritual one. Her talent was well presented in the healing of both body and soul that I experienced. Heather has a very calming way about her that any apprehension I may have felt, was quickly gone as I discovered how quickly she found my troubles. She is truly a gifted healer and anyone seeking her services will greatly benefit from her gentle and caring hands.
Margaret
Natural Bloom - Adventures in holistic health - Alternative therapies from acupuncture to yoga. Articles, personal experiences, practitioner directory, forums, web links, and stress busters.
Face Reading By Maxean Brigley​
Face reading is a tool to get to know yourself and your characteristics deeply. Each feature of your face holds a meaning and trait that adds up to who you are. Every mark, line, or mole means something important and relevant. You know those wrinkles that everybody hates so much? Would you still hate them if you knew that every wrinkle is an experience, so to be void of wrinkles would make you be void of any experiences or adventure?
Face reading can tell you:
Career – life purpose
Money - how much money you will make and how quickly you will spend it
Health - how susceptible you are to certain diseases and what illnesses you might already have
Love – the kind of person you are supposed to be with, and potentially when you are supposed to meet them
There are five elements that a face can be; Water, Wood, Fire, Earth, and Metal. These elements are what contribute to your appearance and characteristics the most, and they affect how you interact with others. If you can't understand your child or significant other, it is probably because they are primarily a different element than you.
I will read either your face, you and your child's, or you and your significant other's face, to see how and why you both act the way you do and say the things you do with and to each other, so that you can understand them and they can understand you on a whole different level. It helps a lot when you know why someone does something, so you no longer get angry or upset with him or her about things they can't help due to their element or feature.
Prices:
Individual - $200
Child - $100
2 Parents plus child - $350
/